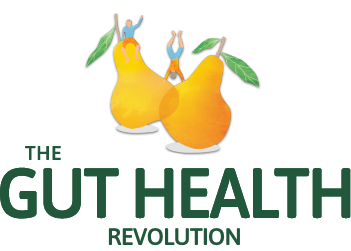 Do you want to feel more

confident

and

happy in your body

without having to worry what to eat? Do you want to i

mprove your gut microbiome

and

have more zest for life

?
Join
the GUT HEALTH REVOLUTION
Does It feel like Pain, discomfort and bloating has taken over your life?
Do you have a feeling of insecurity and are self conscious about you body? Perhaps you don't feel like yourself? Do you worry about going out to eat with family and friends because you don't know how your stomach will handle it?
It's not your fault.
Certain foods just might not agree with you.
Finding a solution in this ever-busy world can be difficult.
But you can

join the Revolution
And we can help guide you...
Just like you, we wanted to feel

happier

,

healthier

and

comfortable

in our own skin.
Together with a group of experts,

we bring you...
THE
GUT HEALTH

REVOLUTION

Eat Your Way to a Happier and Healthier Gut
Sign Up to The Gut Health Revolution

Get Started on Week 1's Plan

Learn how to nourish and fuel your body with the right things to eat
In addition to the getting access to the The Gut Health Revolution and it's great content, you'll also get...
Access to 300+ additional Happy Pear Recipes

A library of home workouts, exercises and meditations

An invitation to Live Discussions with Subject Matter Experts

Daily live lifestyle sessions such as yoga, morning stretches and mindfulness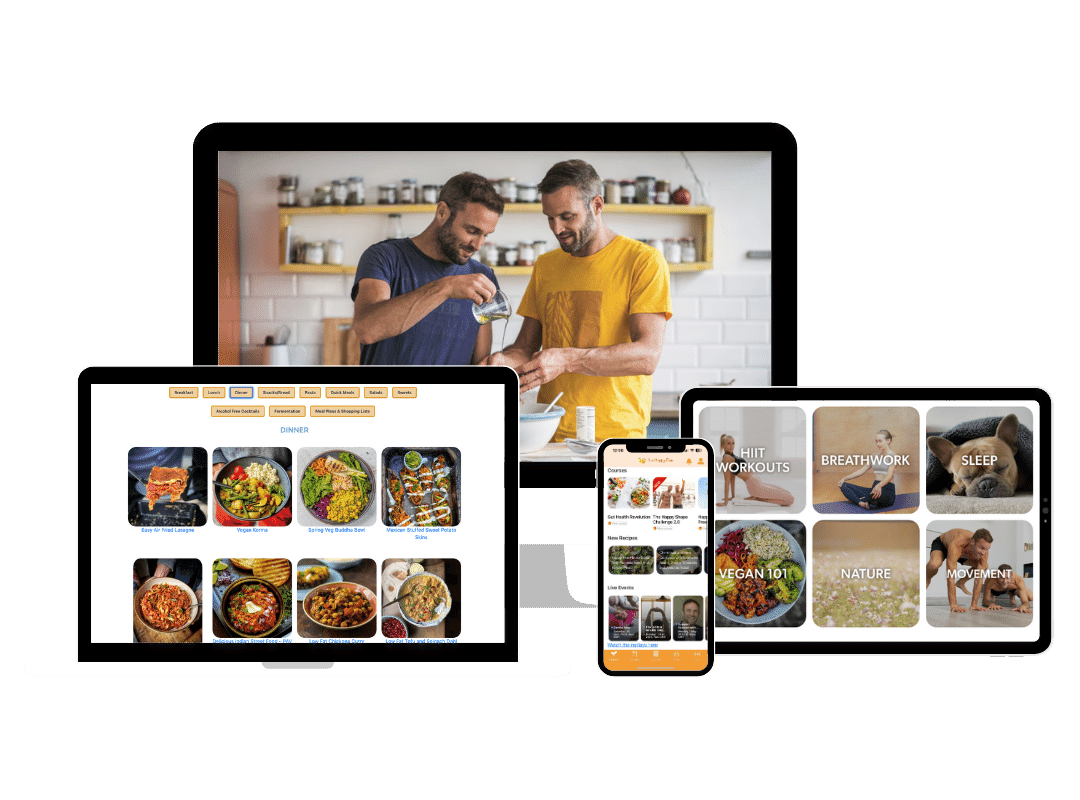 Are you ready for The Gut Health Revolution?
We can't wait to see you inside!
For only €99 get instant access to:
The Gut Health Revolution with Dr. Alan Desmond, Rosie Martin, Simone Venner and The Happy Pear (value = €99)

Over 300 Plant Based Recipes (value = €60)

Access to Live Events with Subject Matter Experts (value = €400)

Daily Lifestyle Sessions (value = €250)

Access to a library of exercises, workouts and meditations (value = €150)

Total Value = €939

7 DAY MONEY BACK GUARANTEE
Increase your Energy Levels

Strengthen your Immune System

Learn to cook delicious and healthy foods
98%
of participants would recommend our Gut Health Revolution Course to a friend
89%
of participants with IBS reported improved gut health
84%
of participants with bloating improved their health.
DON'T WAIT ANY LONGER
A
healthier gut

awaits
No Complicated Procedures
Delicious Food and Meal Plans
Have a read of

John's

story

...
In 2015 , I was diagnosed with lymphocytic colitis. Beyond the diagnosis there seemed very little the healthcare system in Scotland could offer me. There is no apparent cure and no drugs to assist with the condition so for many years I made no progress. My children are vegans and my partner is too but it was not until she told me about Dr Alan Desmond and the Happy Pear podcast did matters really change. Soon after that I enrolled on the Gut Health Revolution Course.

The course is amazing. The information on the gut, the health advice and the fantastic Happy Pear team's cooking have transformed my outlook and assisted controlling my condition. So impressed I have bought several Gut Revolution books and given them to friends.

I would say no other course in my experience has been so well constructed and interesting. It has been a game changer for me .
Frequently Asked Questions
Will I have to change my life?

You won't have to change your life completely. We don't expect you to move house or get new friends, but there may be some new lifestyle and eating habits that may be a change from your current lifestyle. But just remember, it takes only 28 days for new habits to form...

...So a lifestyle change may just around the corner!
I am very busy, how much time will this take?

The Happy Shape Course is 28 days long, and for best results we recommend completing the 28 days consecutively.

For even better results you can continue even longer - remember it only takes 28 days to form new habits.
Is the food hard to make?

No - All of the recipes have full ingredients list and step-by-step instructions. You are not expected to be a Michelin Star chef. We have had great results from even the most self-proclaimed novice cooks.
Can I eat meat on this plan?

This is a Whole Food Plant Based Eating plan, meaning there is no animal products (Meat, Dairy or Eggs) in the Meal Plans or Recipes
Do I have to start the course on the day I purchase it?

No - You will have access to the course for 1 year after purchase.
Will this work for me?

Everyone is different, so some people see results faster than others. All Gut Health Revolution participants have reported positive results when they followed the course as outlined.
How long will I have access for?

You will have access to Gut Health Revolution and content for 1 year after purchase.
Find Your Happy Shape today.
Get access to:
The Gut Health Revolution with Dr. Alan Desmond, Rosie Martin, Simone Venner and The Happy Pear (value = €99)
Over 300 Plant Based Recipes (value = €60)
Access to Live Events with Subject Matter Experts (value = €400)
Daily Lifestyle Sessions (value = €250)
Access to a library of exercises, workouts and meditations (value = €150)