Sourdough Bread Baking Masterclass Series starts September 13th

You Don't Need To Be A Professional Baker to Bake Sourdough Bread Like THIS At Home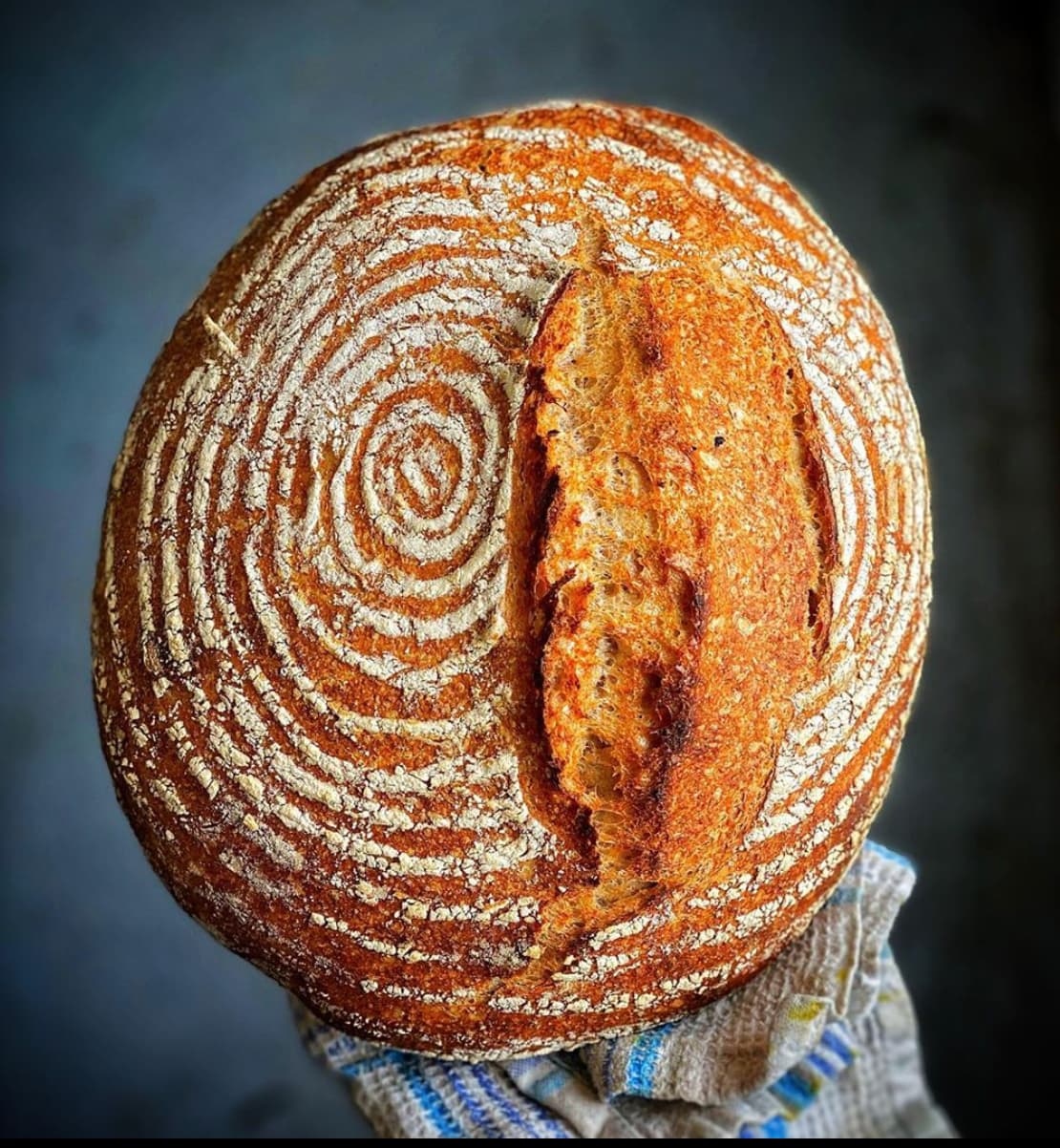 Learn our no fail approach to baking delicious, nutritious, artisanal style sourdough at home
No matter how busy your schedule

No matter how many times you've tried and failed

Even if you've never baked anything before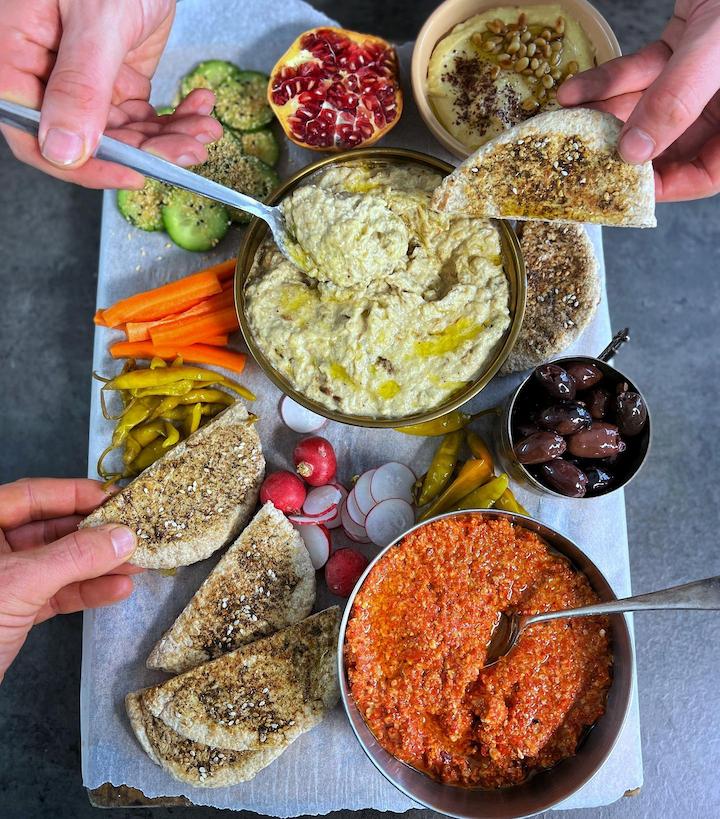 Most Baking Advice you read online is DEAD Wrong!
If you've tried making sourdough bread before and failed...
Or, You're too afraid to jump into it because you think it's too difficult...
...Trust us, you're not alone!
4 Week
Sourdough Bread Masterclass Series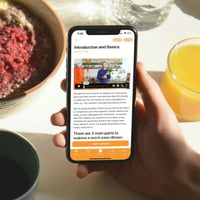 Over 20 Video Cooking Lessons
That you can follow at your own pace. Covering all aspects of baking, no matter what your experience level.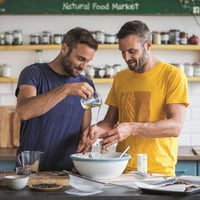 2 Live Interactive Masterclasses & Bake-Alongs
Where you can see exactly how it's done in real time, and get your questions and concerns answered by Dave and Steve.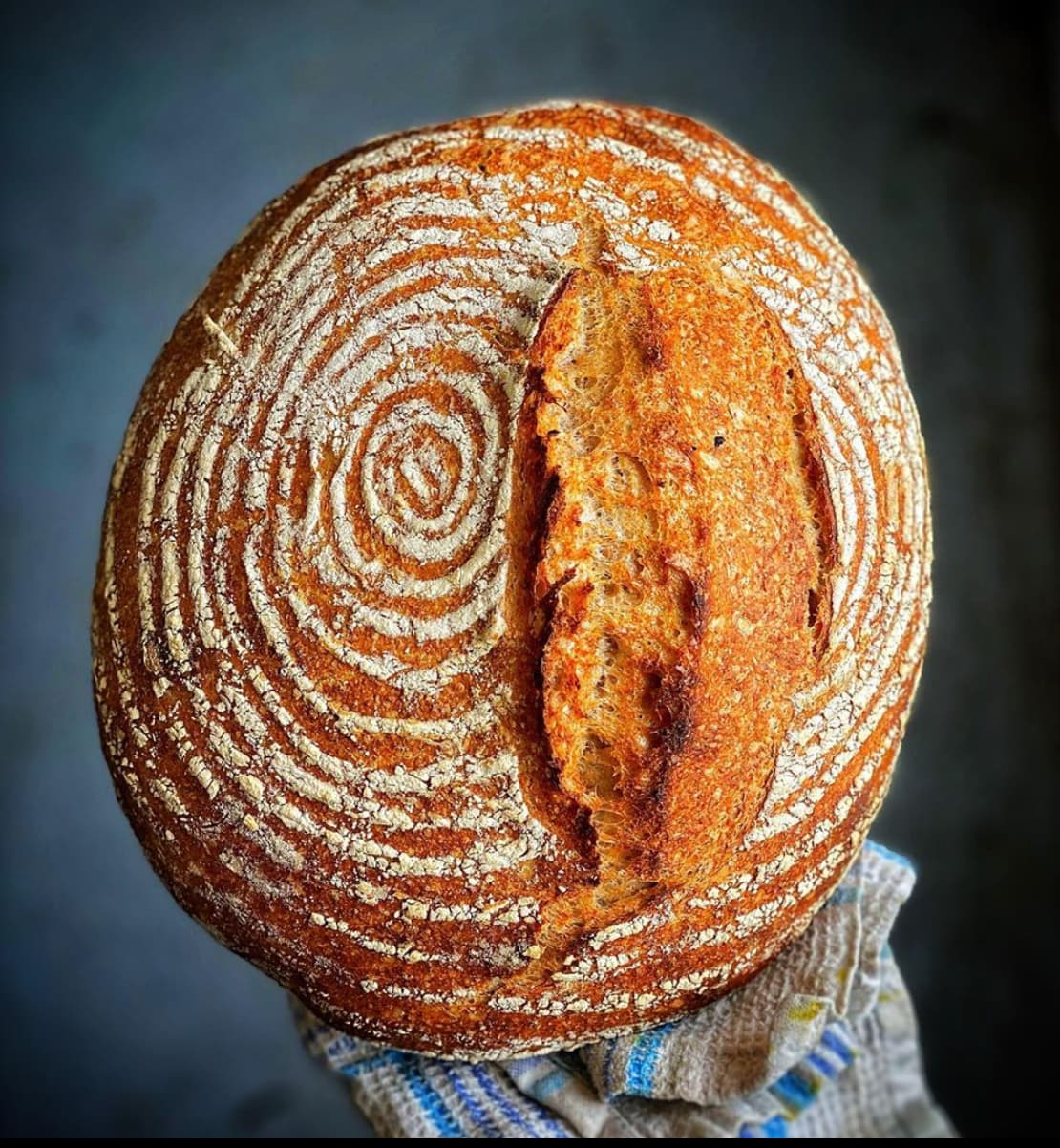 2 Live Workshops to answer your questions
Where you can see exactly how it's done in real time, and get your questions and concerns answered by Dave and Steve.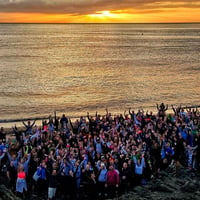 Start & Finish the Course with others
Join the cohort of people going through this course with you and learn together.
Let us be your guides...
David and Stephen Flynn, founders and owners of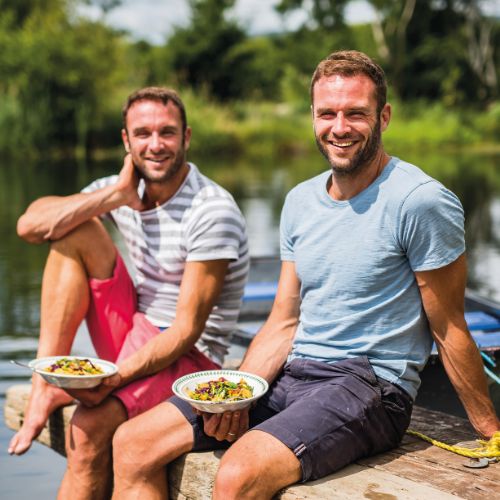 Professional Chefs
Professional Vegan Chefs for 20 years, with Cafes, Restaurants, Farms and Food Products.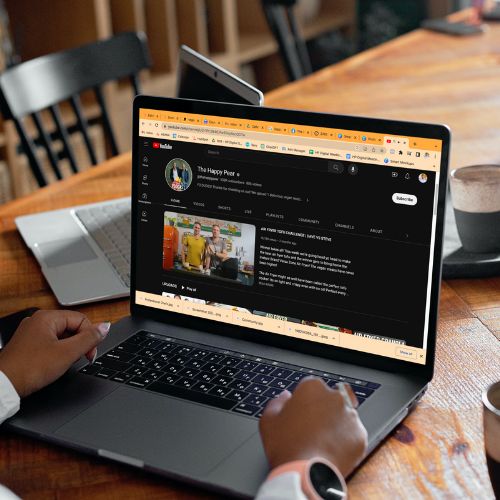 Youtube Stars
Nearly 50 million views on YouTube Recipe Videos, and over 500 thousand subscribers.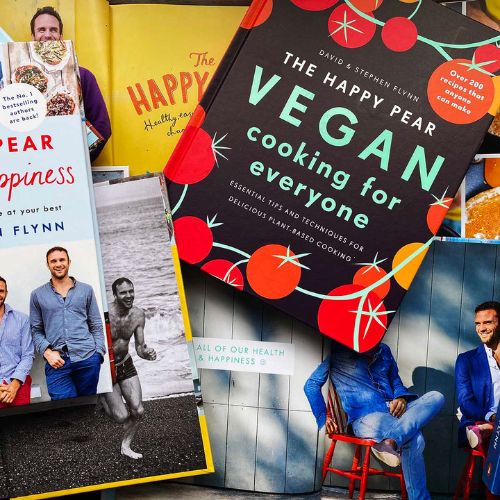 Bestselling Authors
Authors of 6 international best selling Plant Based Cookbooks. Over 300,000 books sold.
Learn to Bake Delicious Sourdough Bread
Feel Confident About Sourdough
Impress Your Family and Friends
4 Live Events

with Dave and Steve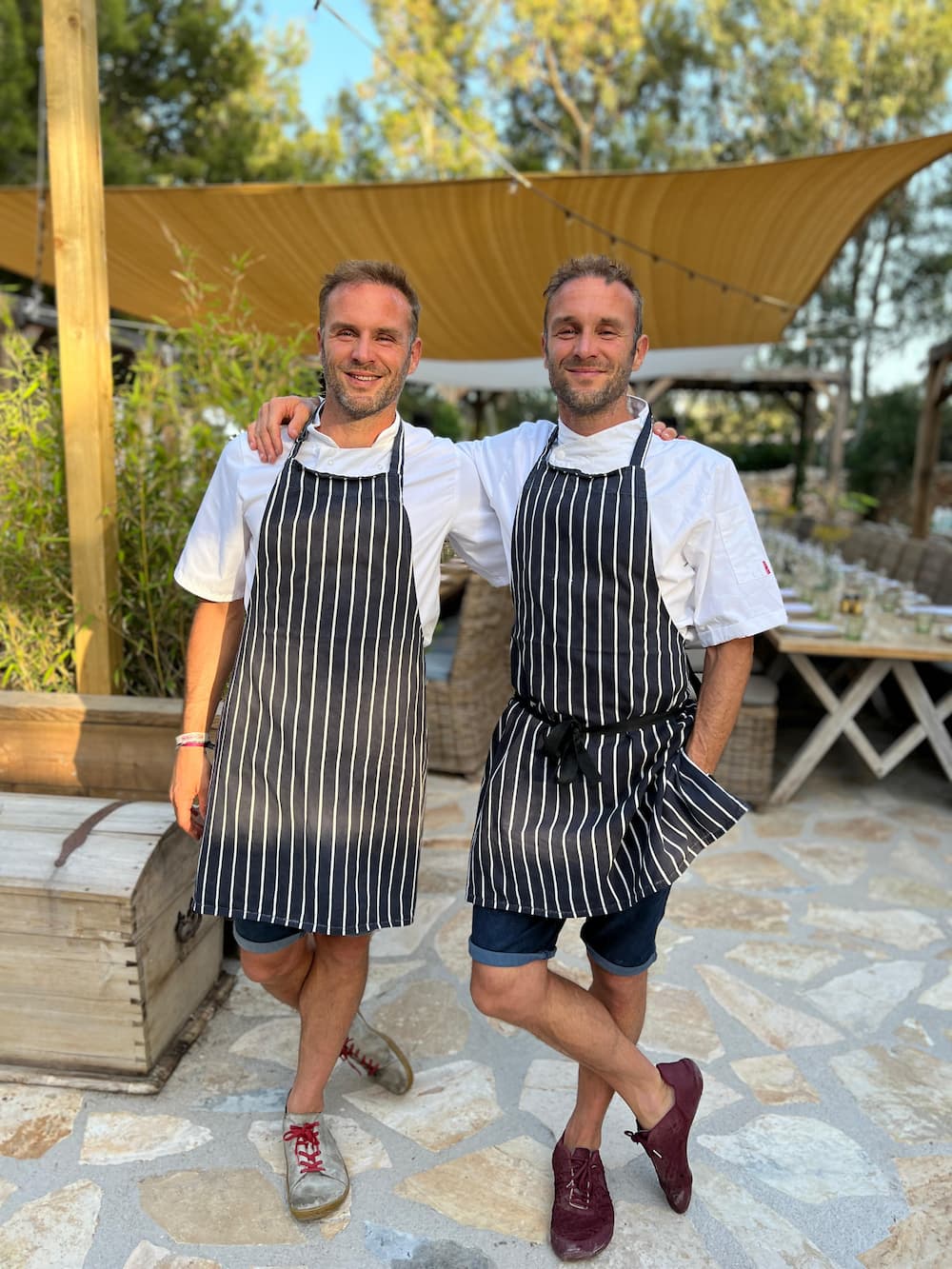 Wednesday, 13th September

Intro & Fundamentals

Equipment & Starter

Beginners Loaf
Tuesday, 19th September
Tuesday, 26th September
Tuesday, 3rd October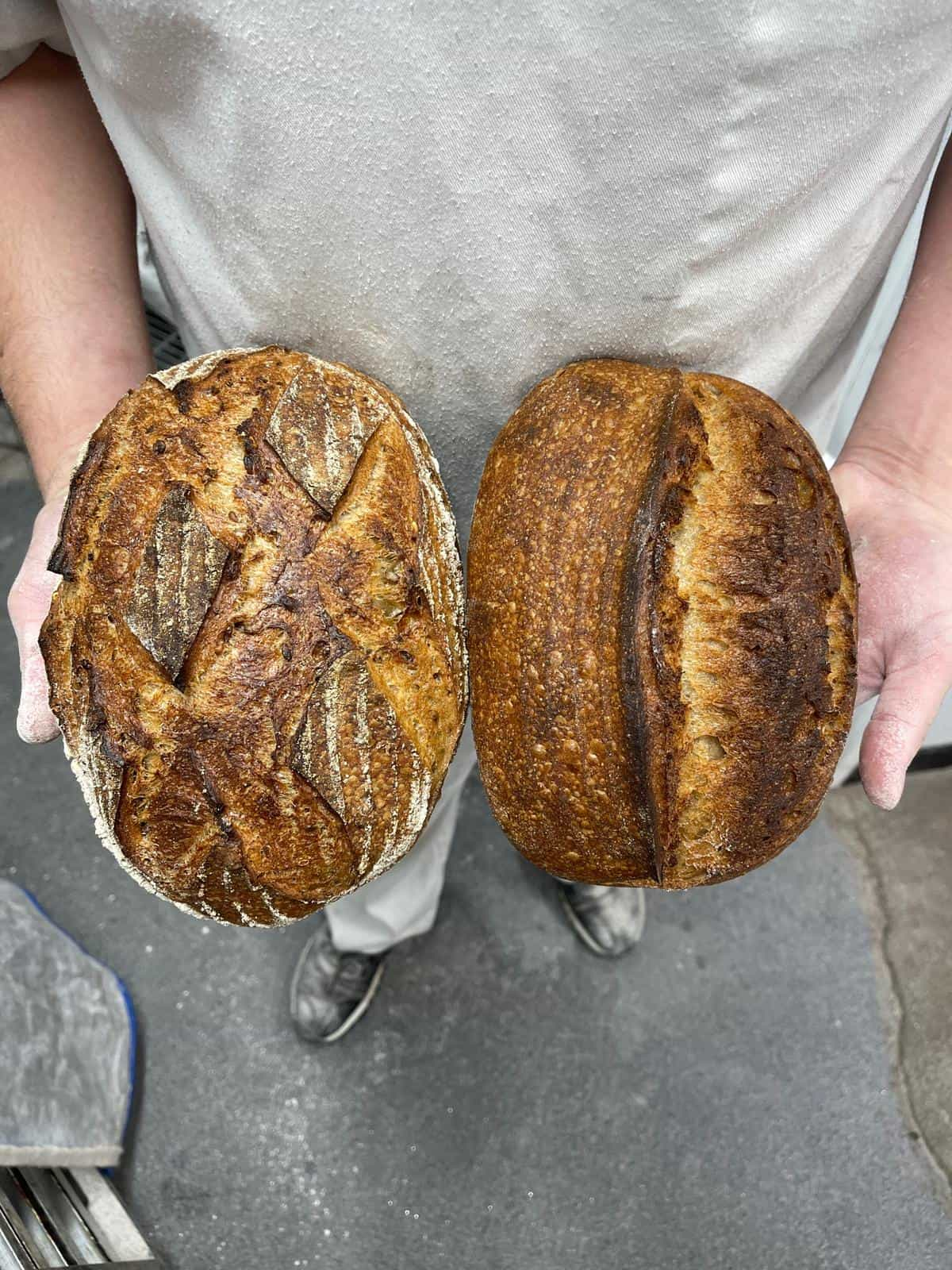 Fundamentals
3 Simple Ingredients
Why Sourdough
Sourdough Starter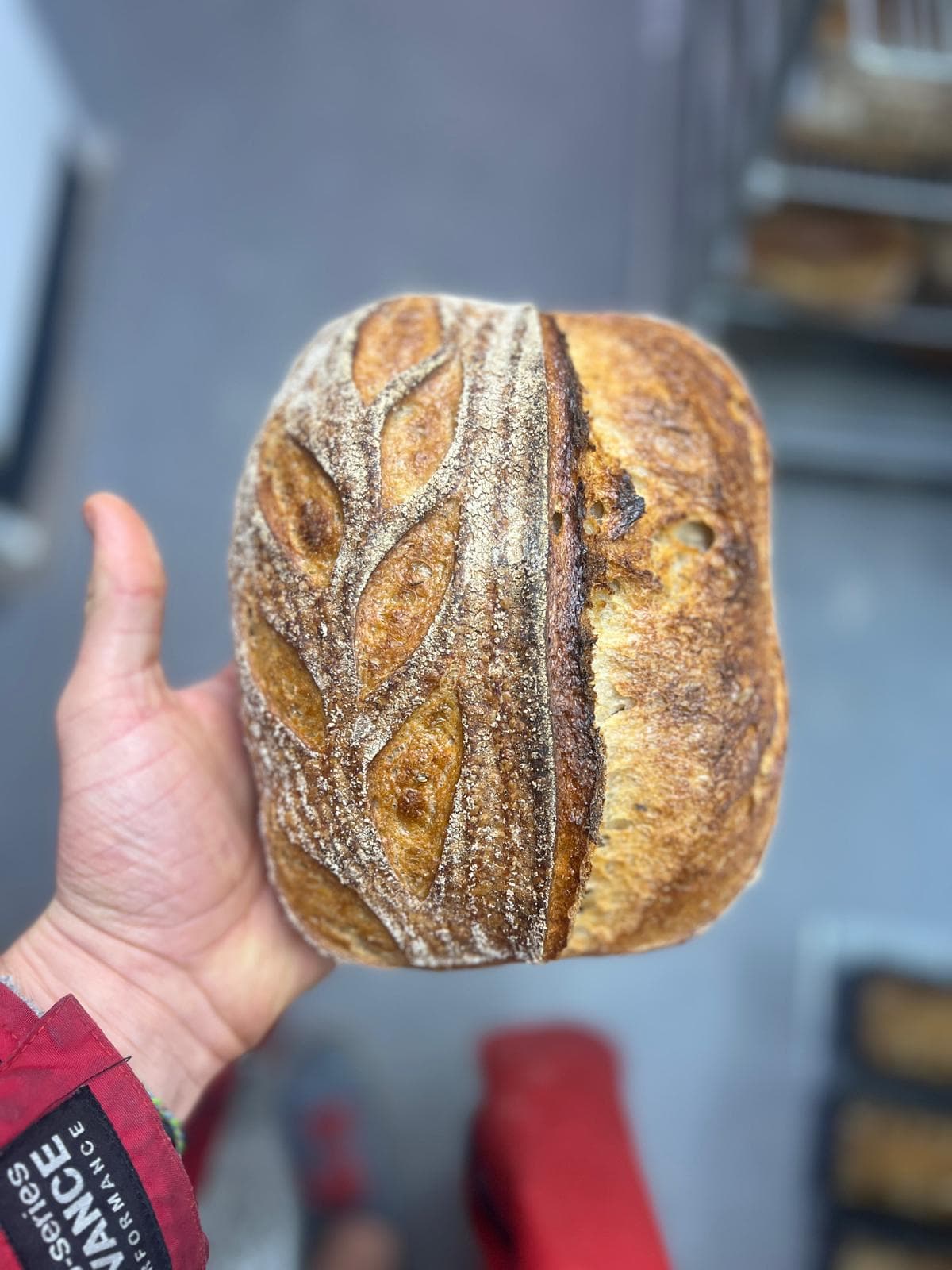 Sourdough Mother / Starter
How to start a sourdough mother
Mother versus Levain
Mother storage and management
When is your mother ready to bake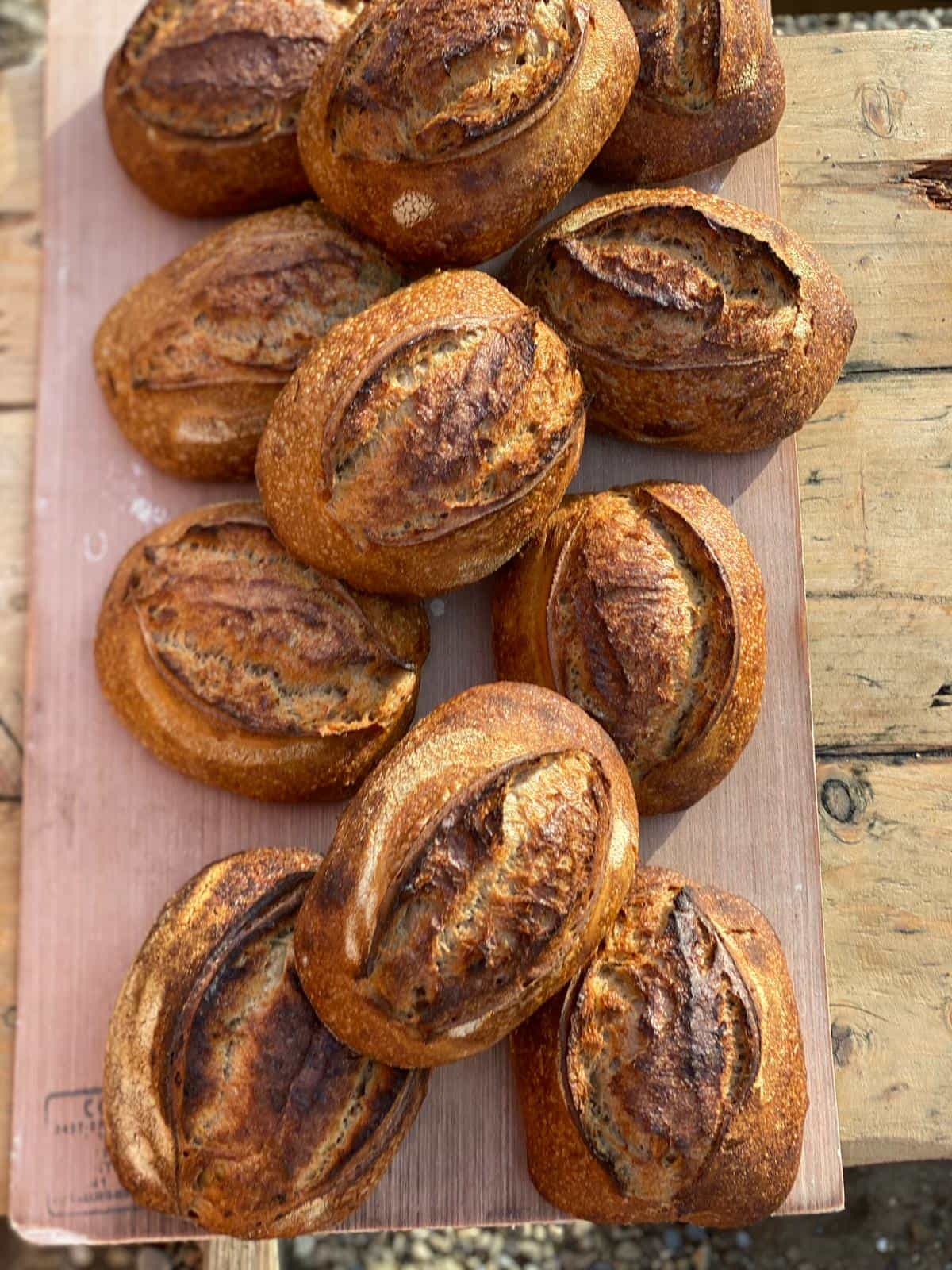 The Science of Sourdough
Bakers %
The 2 Secret Ingredients
Hydration
Developing Gluten
Fermenting Your Dough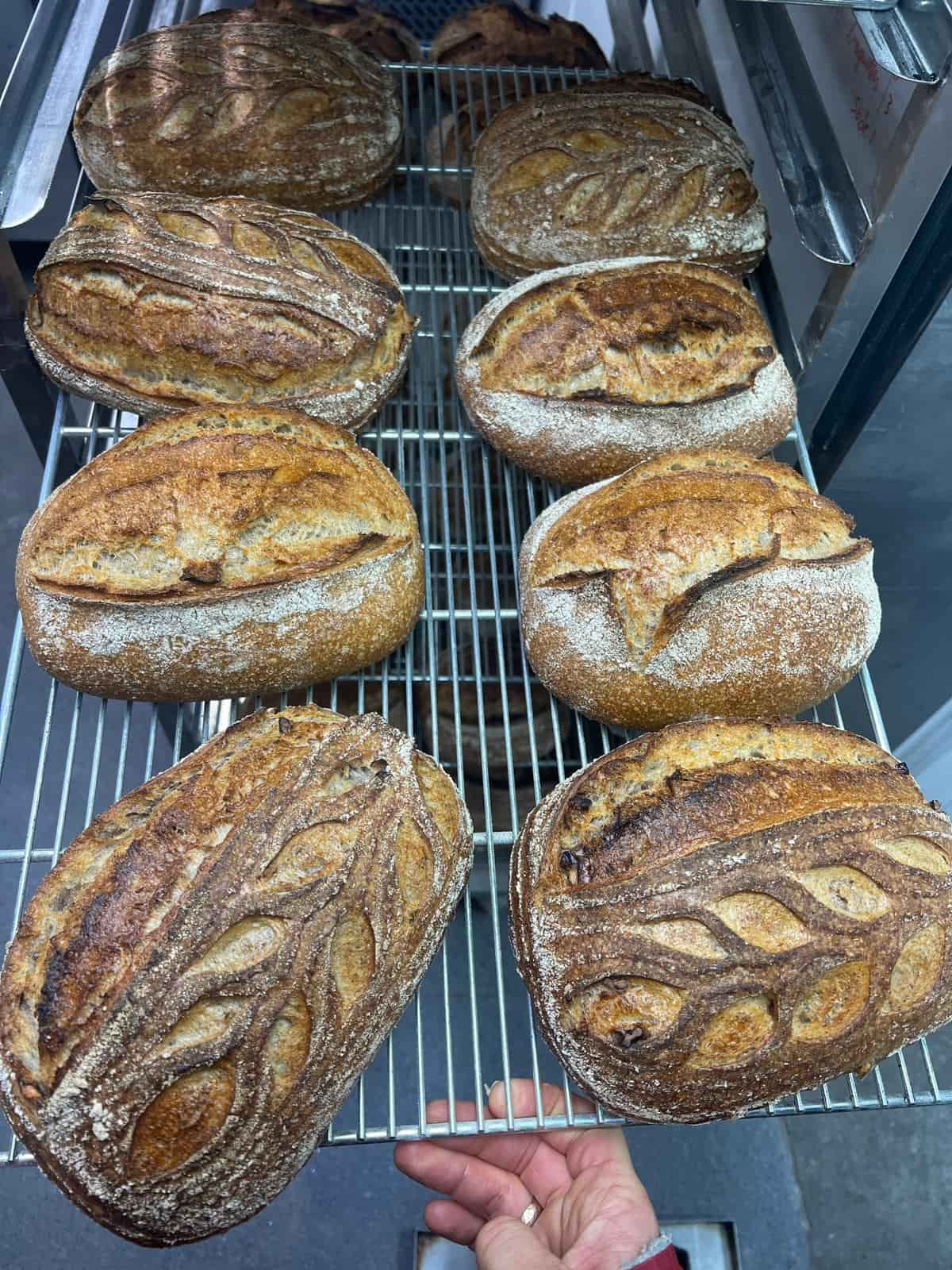 Equipment Essentials
Bare Essentials
Nice to have
Professional Setup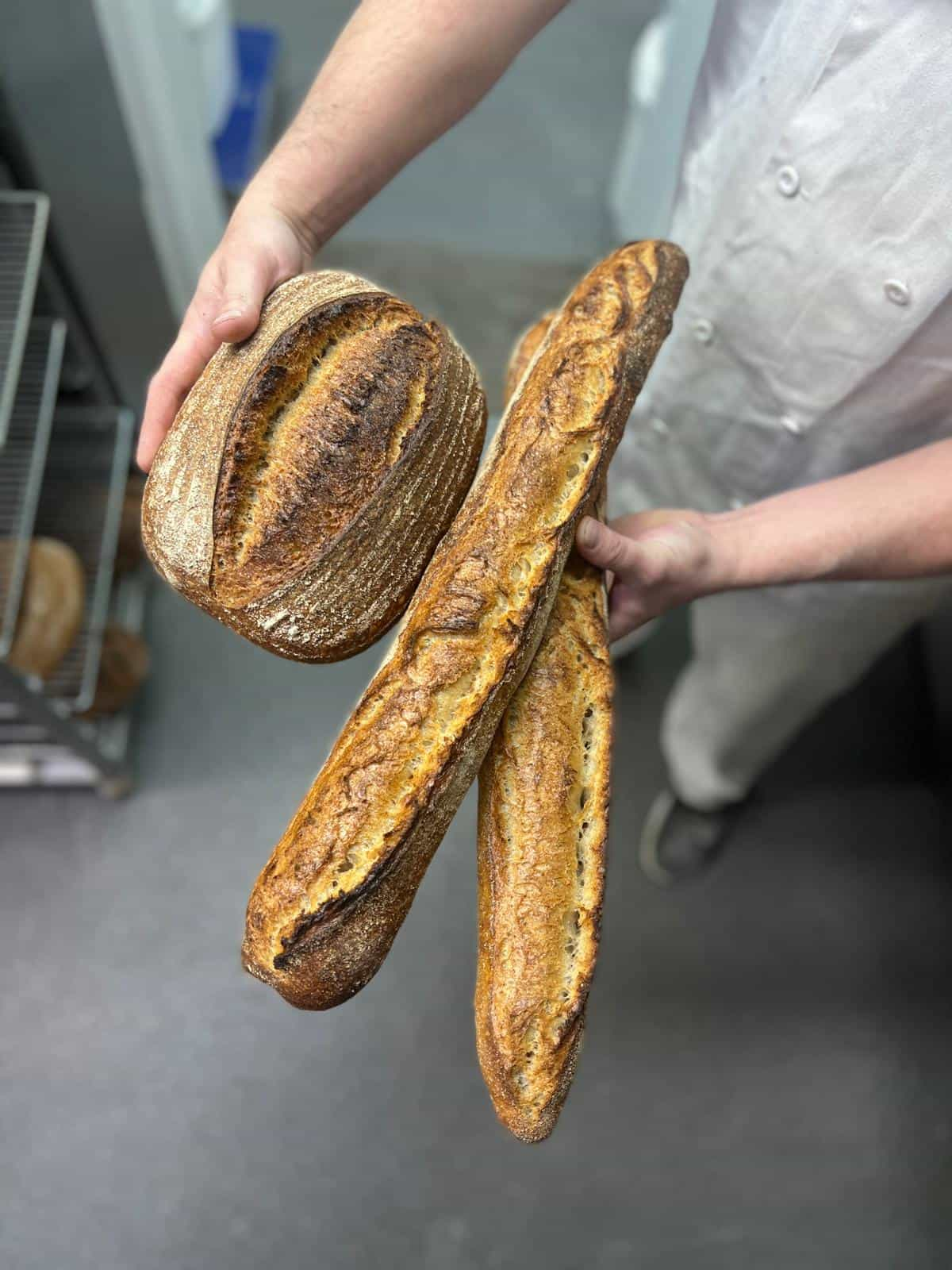 Beginners Sourdough
Loaf Tin
Basic Loaf
Country Loaf 50:50
Wholemeal Rye with 100% Hydration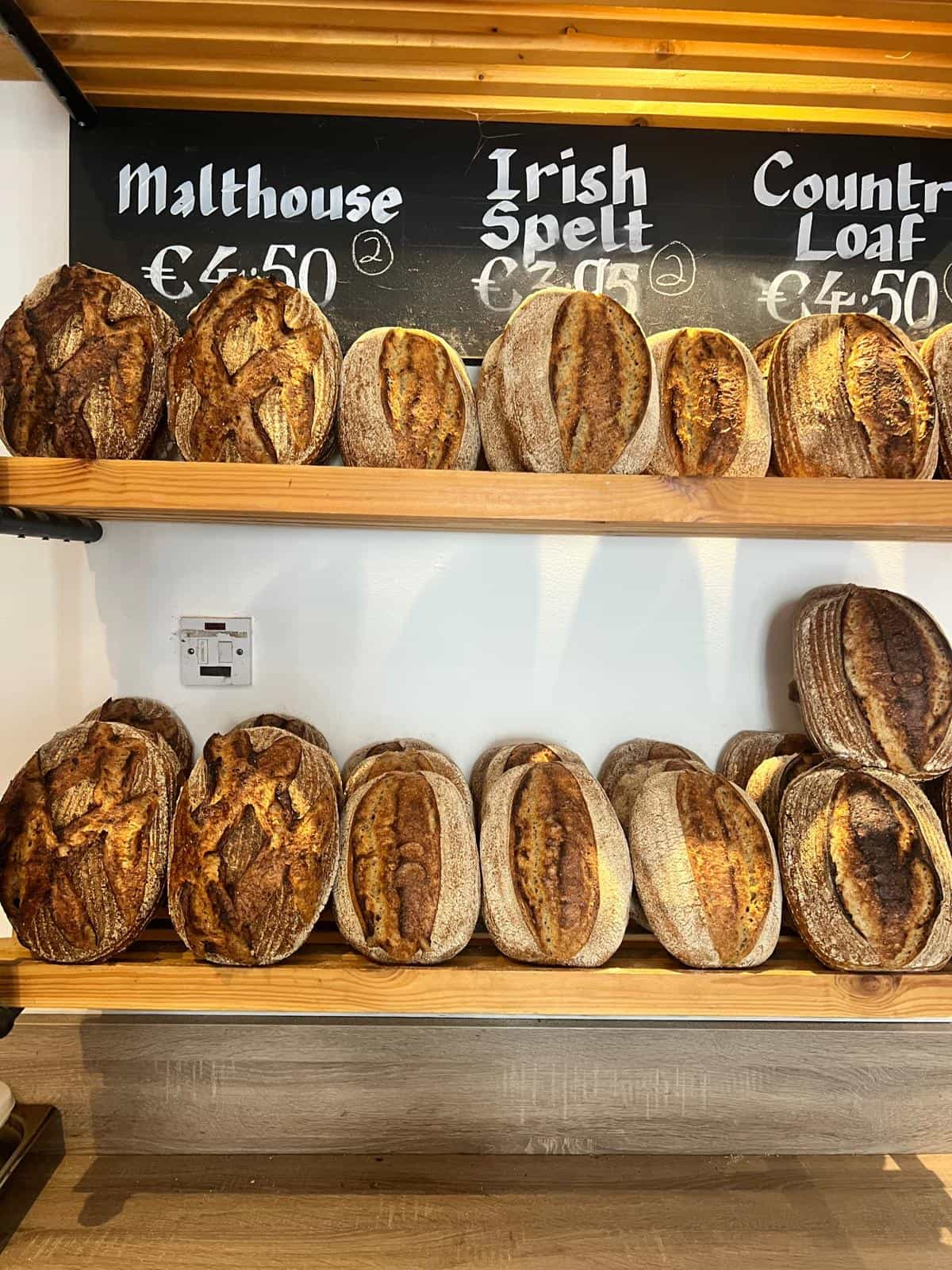 Free Form Loaf 1
Developing Gluten - Kneading & No Kneading
Window Pane Test
Shaping Your Dough
When is my dough proved enough to bake?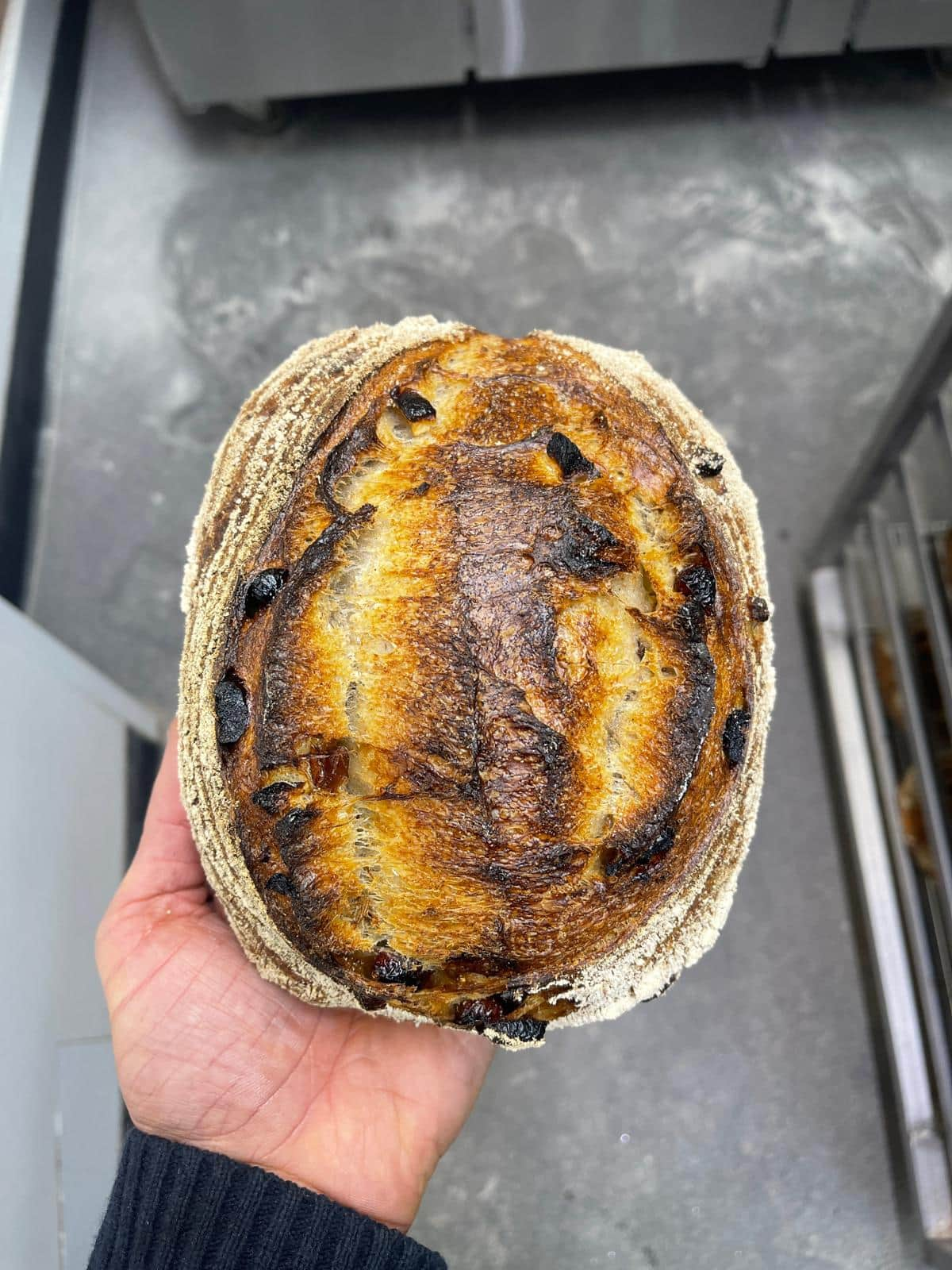 Preparing to Bake
Scoring Your Dough
Baking Time & Temperature
Dutch Oven vs No Dutch Oven
Sourdough Baking Course

Pricing
Discover the wonders of Sourdough Baking with our guidance. Unlock the secrets and experience the pure joy that we have already embraced! Enroll in this course today and unlock a treasure trove of skills that will revolutionize your culinary adventures.
7 Day Money Back Guarantee

This gives you an entire week to go through the course, experiment with some baking tips, and start your first Sourdough Mother...
And if your loved ones aren't begging for more and asking "What's your secret?!" then simply reach out to us and let us know you're not satisfied.
...then just shoot us a message letting us know you're not satisfied and we will refund you 100% of what you paid for it. Guaranteed!
Frequently Asked Questions
I have absolutely no experience with baking. Is this course suitable for all skill levels?

Absolutely! The Sourdough Baking Course with The Happy Pear is designed to cater to individuals of all skill levels, whether you're a seasoned baker or a complete beginner. We're here to guide you every step of the way.
How long will I be able to access the course content for?

Once you purchase the course, you'll have access to the content for a full year. This gives you plenty of time to learn at your own pace and revisit the materials whenever you need a refresher.

For even better results you can continue even longer - remember it only takes 28 days to form new habits.
Can I join the Masterclass Series if I miss the initial deadline?

While you can certainly purchase the course even after the deadline, please note that the masterclasses are scheduled on specific dates. If you're interested in participating in the live masterclasses, make sure to enroll before the specified dates. Also, keep in mind that the course might not be available at this special price again.
I have a very busy schedule. Will I have the time to bake bread?

We completely understand the demands of a busy lifestyle. That's why The Sourdough Baking Course is designed to help you work around your schedule. We're here to provide you with techniques and tips to make sourdough baking fit seamlessly into your routine.
Baking bread from scratch seems time-consuming and expensive. Why not just buy a loaf?

We totally get it! While it might take a little time to get the hang of it, the experience of baking your own sourdough bread is truly special and rewarding. Nothing compares to the taste and satisfaction of enjoying a home-baked loaf that you've lovingly crafted.
I'm struggling to activate my sourdough starter. Any advice?

Don't worry, we've got you covered! Our course ensures that you'll learn how to establish and maintain a healthy sourdough starter. With our guidance, you'll master the art of nurturing your starter into a vibrant and active component of your baking journey.
Sourdough bread appears to be quite complex. Is it really approachable?

Absolutely! We used to feel the same way, which is why we created The Sourdough Baking Course. Regardless of your skill level, our course breaks down the process into simple, easy-to-follow steps. We're here to demystify sourdough baking and make it accessible to everyone.
I'm not exactly a skilled cook. Can I still successfully bake sourdough bread?

Of course! Sourdough baking is a skill in itself, and our course is designed to teach you, regardless of your culinary experience. With The Sourdough Baking Course by The Happy Pear, you'll receive step-by-step lessons that will empower you to create delicious sourdough bread with confidence.
I've been attempting sourdough for about a year, but my results are still not great. Can this course help me?

Absolutely! The Sourdough Baking Course with The Happy Pear is specifically crafted to provide you with a proven process, along with tips and tricks that can make a significant difference in your sourdough baking journey. We're here to support you in achieving the results you've been striving for.
What if I'm not satisfied with the course? Is there a refund policy?

Your satisfaction is important to us! We offer a 7-day money-back guarantee. If, within the first 7 days of purchase, you find that the course isn't meeting your expectations, you can request a refund. Your happiness is our priority.
I've another question!

At The Happy Pear, we're committed to making your sourdough baking experience enjoyable, educational, and fulfilling. Feel free to reach out if you have any more questions or concerns about The Sourdough Baking Course. We're here to support you every step of the way on your baking journey!
In addition to the getting access to The Sourdough Baking Course and it's great content, you'll also get...
Access to Live Masterclasses with David and Stephen covering the fundamentals. You can also watch them back.

Access to 300+ additional Happy Pear Recipes

A library of home workouts, exercises and meditations

An invitation to Live Discussions with Subject Matter Experts

Daily live lifestyle sessions such as yoga, morning stretches and mindfulness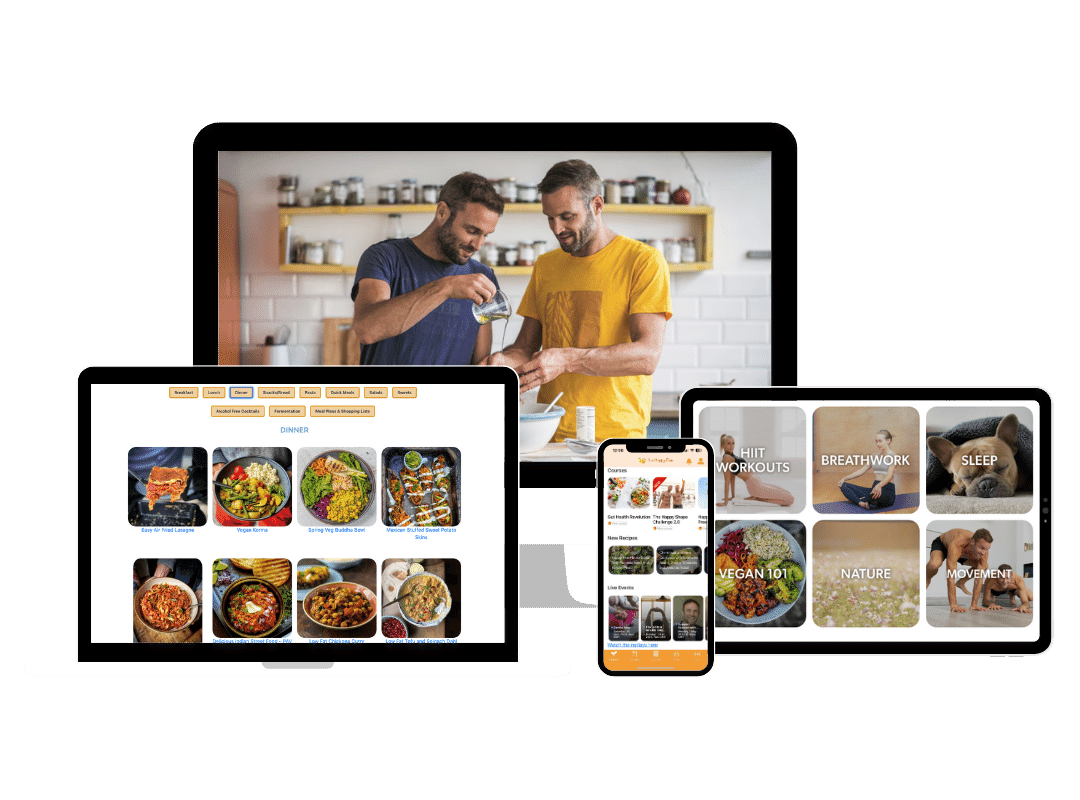 Are you Ready for The Sourdough Baking Course?
We can't wait to see you inside!
For only €149 you can get instant access to:
The Sourdough Baking Course with The Happy Pear (value = €149)

Over 300 Plant Based Recipes (value = €60)

Access to 4 Live Masterclasses with Dave & Steve (value = €400)

Daily Lifestyle Sessions (value = €250)

Access to a library of exercises, workouts and meditations (value = €150)

Total Value = €1,009

7 DAY MONEY BACK GUARANTEE