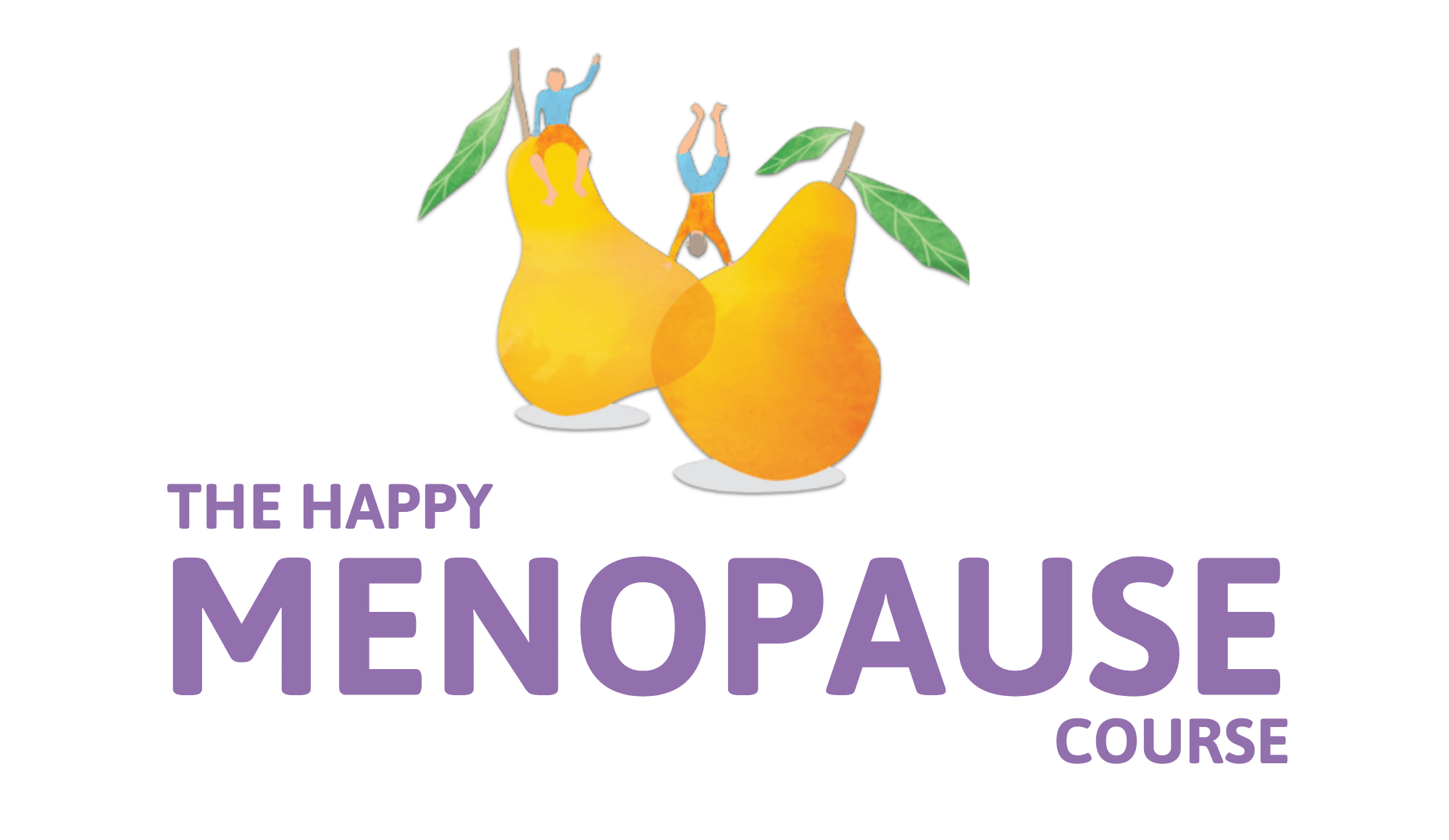 Have you heard the myth?
That once you reach a certain age you have to bow down and give into the symptoms of Menopause.
People will tell you...
"There is nothing you can do"

"You just have to learn to live with it"

"Hormone Replacement Therapy is the only real solution"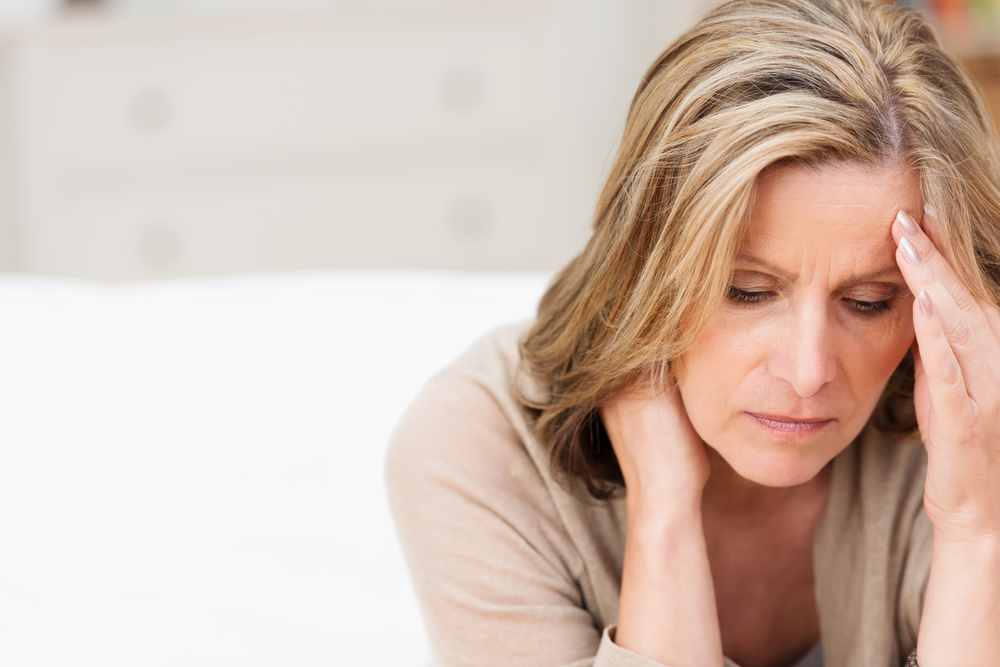 But ask yourself this...
Do you want to

take back control

of your life and

feel more like yourself

?
If you're shaking your head yes…you, ARE, shaking your head yes, right!?
Then get ready, because that's only the beginning.
SIDE EFFECTS TO

THE HAPPY MENOPAUSE COURSE

MAY INCLUDE
Improved Mental Clarity and Memory

Feeling Empowered and Self Confident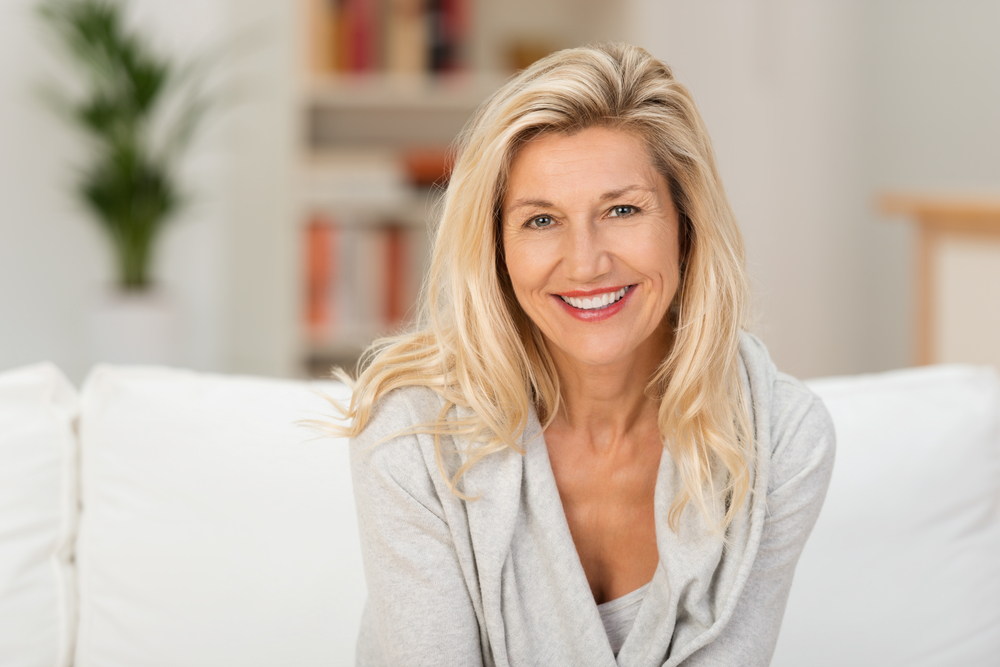 Now we want to introduce you to

Tracey...
I went from being really active to getting out of bed and everything hurts. I had terrible fatigue, soreness, joint pains and heart palpitations; and I didn't want to do Hormone Replacement Therapy. Then I found The Happy Menopause Course. The content is great, Dr. Nitu is wonderful, The Happy Pear Recipes are so practical, so simple and so tasty (the Lemon Meringue Crunch bars are off the charts!). This course is the perfect way to support your body, move it more, and keep it healthy. I've adopted so many positive habits, and I went from feeling 48% to 110%.
Together with a group of experts,

we bring you...
THE

HAPPY MENOPAUSE

COURSE
Eat Delicious Food to Transform your Menopause
Learn how to nourish and fuel your body with the right things to eat

Understand why certain symptoms occur and how to manage them

Guidance on what you can do for your body and mind during this transformative chapter in your life
Meet your

Happy Menopause Team

...
Can

The Happy Menopause Course

help you?
Let's share some numbers...
88%
improvement in moderate to severe hot flushes reported
3.6kg
weight loss on average over the course of 12 weeks
<2%
difference in efficacy compared to HRT without the added risks
Let's take a quick glance
Lifestyle Medicine

Menopause 101

Symptoms and Challenges of Menopause

The Role of Lifestyle

Nutrition, Movement, and Sleep

Stress Management

and more
Plant Based Nutrition

Benefits of Plants based Nutrition

Weight Gain Explained & Weight Loss Tips

The Role of Plant Protein

Benefits of Soya in Menopause

and more
HRT & Supplements

Is HRT Right for me?

Risks with HRT

Body Identical and Bio Identical Hormones

and more
Menopause & Beyond

Urinary Problems

Menopause in the work place

Sexual Health

Contraceptions

and more
In addition to the getting access to the The Happy Menopause Course and it's great content, you'll also get...
Access to 300+ additional Happy Pear Recipes

A library of home workouts, exercises and meditations

An invitation to Live Discussions with Subject Matter Experts

Daily live lifestyle sessions such as yoga, morning stretches and mindfulness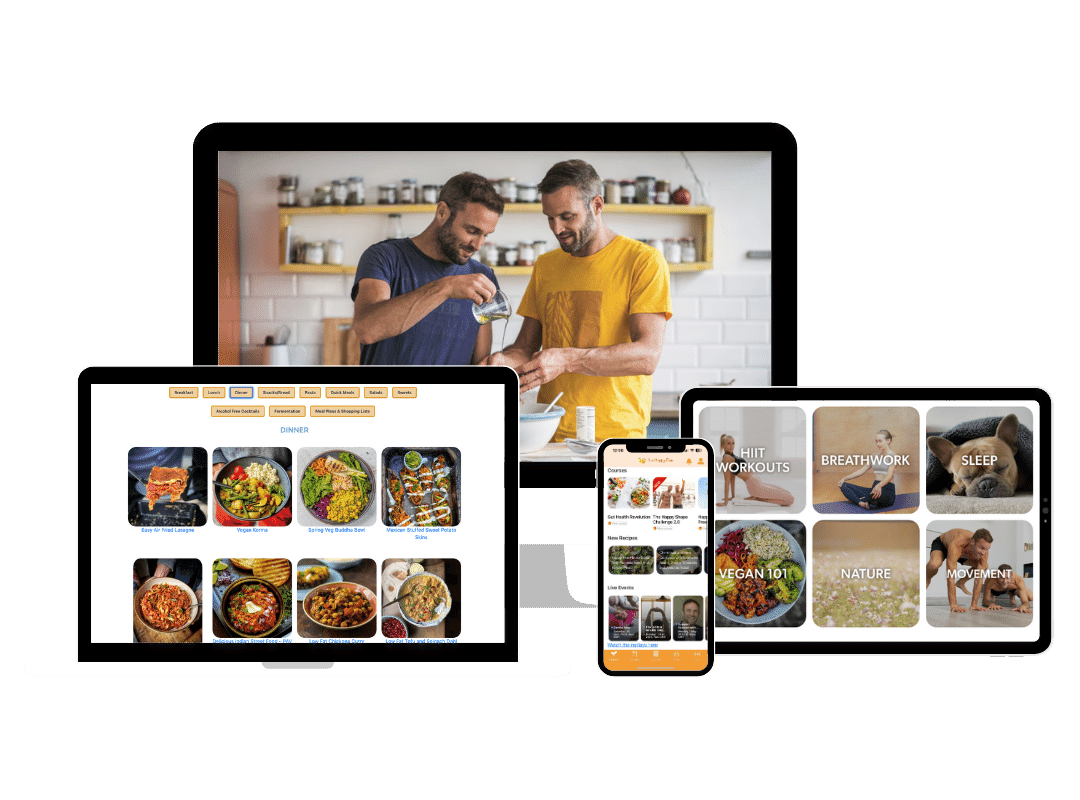 Are you ready for The Happy Menopause Course?
We can't wait to see you inside!
For only €75 get instant access to:
The Happy Menopause Course with Dr. Nitu Bajekel and The Happy Pear (value = €79)

Over 300 Plant Based Recipes (value = €60)

Access to Live Events with Subject Matter Experts (value = €400)

Daily Lifestyle Sessions (value = €250)

Access to a library of exercises, workouts and meditations (value = €150)

Total Value = €939

If you're not 100% satisfied with the course after 7 days, we will gladly refund you what you paid for it.
Does it sounds too good to be true? It's really not!
No complicated or invasive procedures
Delicious Food & Meal Plans
And don't just take our word for it...
Frequently Asked Questions
Will I have to change my life?

You won't have to change your life completely. We don't expect you to move house or get new friends, but there may be some new lifestyle and eating habits that may be a change from your current lifestyle. But just remember, it takes only 28 days for new habits to form...

...So a lifestyle change may just around the corner!
I am very busy, how much time will this take?

The Happy Menopause Course is 28 days long, and for best results we recommend completing the 28 days consecutively.

For even better results you can continue even longer - remember it only takes 28 days to form new habits.
Is the food hard to make?

No - All of the recipes have full ingredients list and step-by-step instructions. You are not expected to be a Michelin Star chef. We have had great results from even the most self-proclaimed novice cooks.
Can I eat meat on this plan?

This is a Whole Food Plant Based Eating plan, meaning there is no animal products (Meat, Dairy or Eggs) in the Meal Plans or Recipes
Do I have to start the course on the day I purchase it?

No - You will have access to the course for 1 year after purchase.
Will this work for me?

Everyone is different, so some people see results faster than others. All Happy Menopause participants have reported positive results when they followed the course as outlined.
Is this course only for those experiencing Menopause?

Although the course has been designed and structured to combat Menopause Symptoms, participants have experienced other results such as increased energy, better sleep and weight loss.

It is also perfect for for those in the Perimenopause stage (around menopause), and those yet to enter the Perimenopause stage.
How long will I have access for?

You will have access to The Happy Menopause Course and content for 1 year after purchase.
Begin transforming your Menopause into a Happy Menopause today.
Get access to:
The Happy Menopause Course with Dr. Nitu Bajekal and The Happy Pear (value = €79)
Over 300 Plant Based Recipes (value = €60)
Access to Live Events with Subject Matter Experts (value = €400)
Daily Lifestyle Sessions (value = €250)
Access to a library of exercises, workouts and meditations (value = €150)